Well, this one little space in our entryway is still a "blank canvas."
I still want to keep the gallery wall and possibly the small wooden chair in that area...
I have an idea about what to do with the space...wanna hear it?!
Good! Cause here is what I was thinking...
I was thinking about adding more board and batten so we and guests can keep our jackets and bags....plus, as our family is expanding, it might make sense to do that.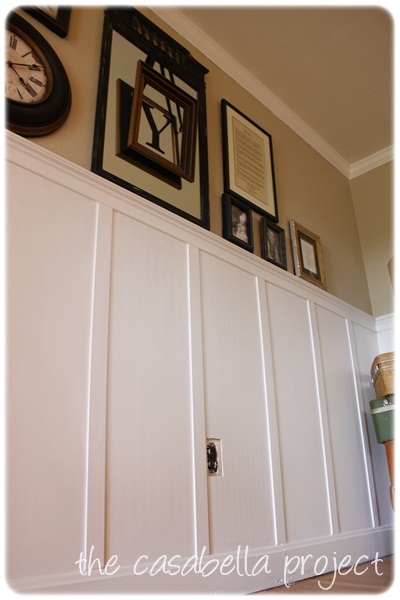 I was thinking about something like what is pictured above except I would add hooks to hang coats and things, that way I can still keep the gallery wall of pictures and just add them to the top of the board and batten.
Does adding more wall space for jackets and things make sense?