My Thrift Store office chair find is now completed and I am able to sit back and blog in it now! YAY!
I am so excited to show the pictures of the process and of how it looks today. So without further ado, here you go.
Here are some pictures of my chair after the second coat of spray paint was applied.
You can see the cardboard on the chair in this picture below. That got covered up quickly after my chair cushions were done.
YAY! Here is a picture of one of the chair cushions attached to my office chair.
Seat cushion attached! Such a pretty fabric. I love the beige background in the fabric. Again, all the colors of this fabric work beautifully with our newly painted walls.
For this part, I had to use a screwdriver to attach the seat cushion onto the chair.
And here are some pictures of my newly finished chair!! All for under $25!! :)
Now for the back of the chair, I had to measure and cut out the amount of fabric needed to cover the old fabric up. To keep the new fabric in place, I used my staple gun.
Pretty!!!
Love it!!
This is a pretty easy project to do as I have mentioned before, so if you ever want to make something beautiful and inexpensive, reupholstering a chair like this is a good place to begin! :)
Maybe next time I will be able to upholster our dining room chair and side bench!
Linking up at the following blog: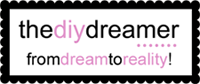 &
&
&
&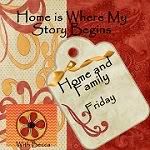 Thanks for stopping by!