Hi there!
How are you doing?
Well, I have had some mini projects going on around the house but once again, have been slacking on taking pictures of everything. Once I do and upload them all, I will post.
In the meantime, I thought I would share some inspirational photos of neat Christmas ideas and decor.

I really like the simplicity and neutrality of decor in the photo above.
The red and silver ornaments look so cute and elegant on the mantle.
I may have to remember this one for next Christmas.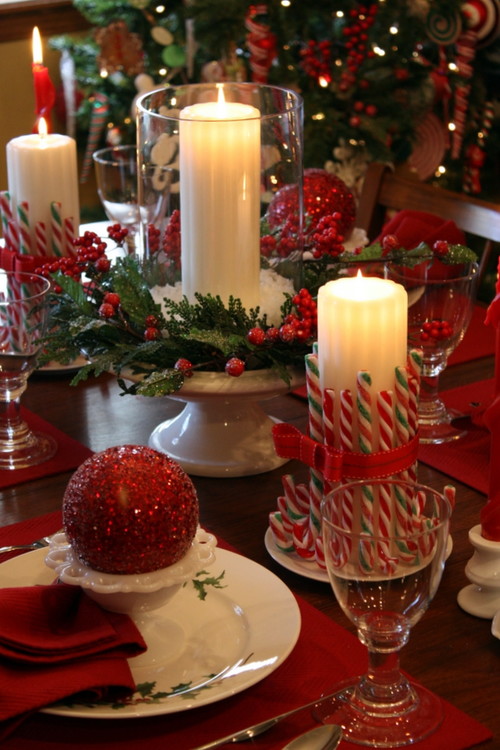 This table setting is beautiful!!! And the candy canes wrapped around the candle with ribbon is such a good idea. So festive!!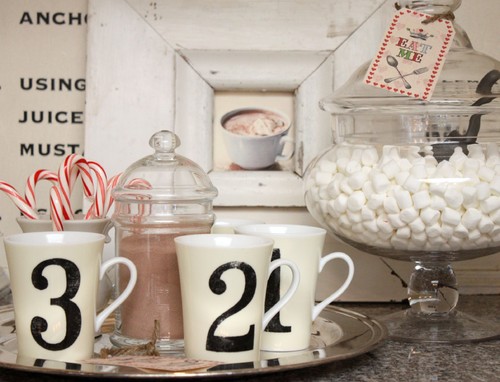 I was really drawn to this picture because of the all white colors that pop with the accent colors of black and red. I would love to find a jar like the one above that is holding those marshmallows. Something like that can be used for anything!
Well, those were some inpsirational photos that I found off of Houzz.com and I just get inspired to create and decorate our home. I can't wait to share more pictures of our home with you soon.